JKS England Team selected to compete in the Swedish WKF International Open
Subscribe
Don't miss out on any of our new news - subscribe today and we'll keep you up to date!
Published
Tuesday, December 3, 2013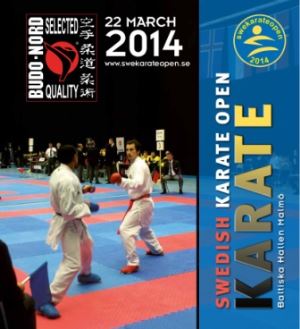 JKS England Squad Coaches Matt Price and Nick Heald have confirmed that the following Squad members have been selected to compete at the Swedish Open in Malmo in March.
Ashley Scott-LKA

Craig Williams-Seibukan




Melissa Finlay-LKA




Callam Payne

-LKA




Stephen Brown-LKA




Nikki Stockham-JKS Brecon Senshi




Oliver Deane-LKA




Emelye O'Brien-LKA




Lacie Stembridge-Kaizen No Michi




Amber Bannister-Walsall
This is a WKF International Open so will be a big challenge for them. Many congratulations to the ten squad members selected to represent JKS England.