Its a Sell out for Kagawa Shihan Seminar
Subscribe
Don't miss out on any of our new news - subscribe today and we'll keep you up to date!
Published
Friday, March 11, 2016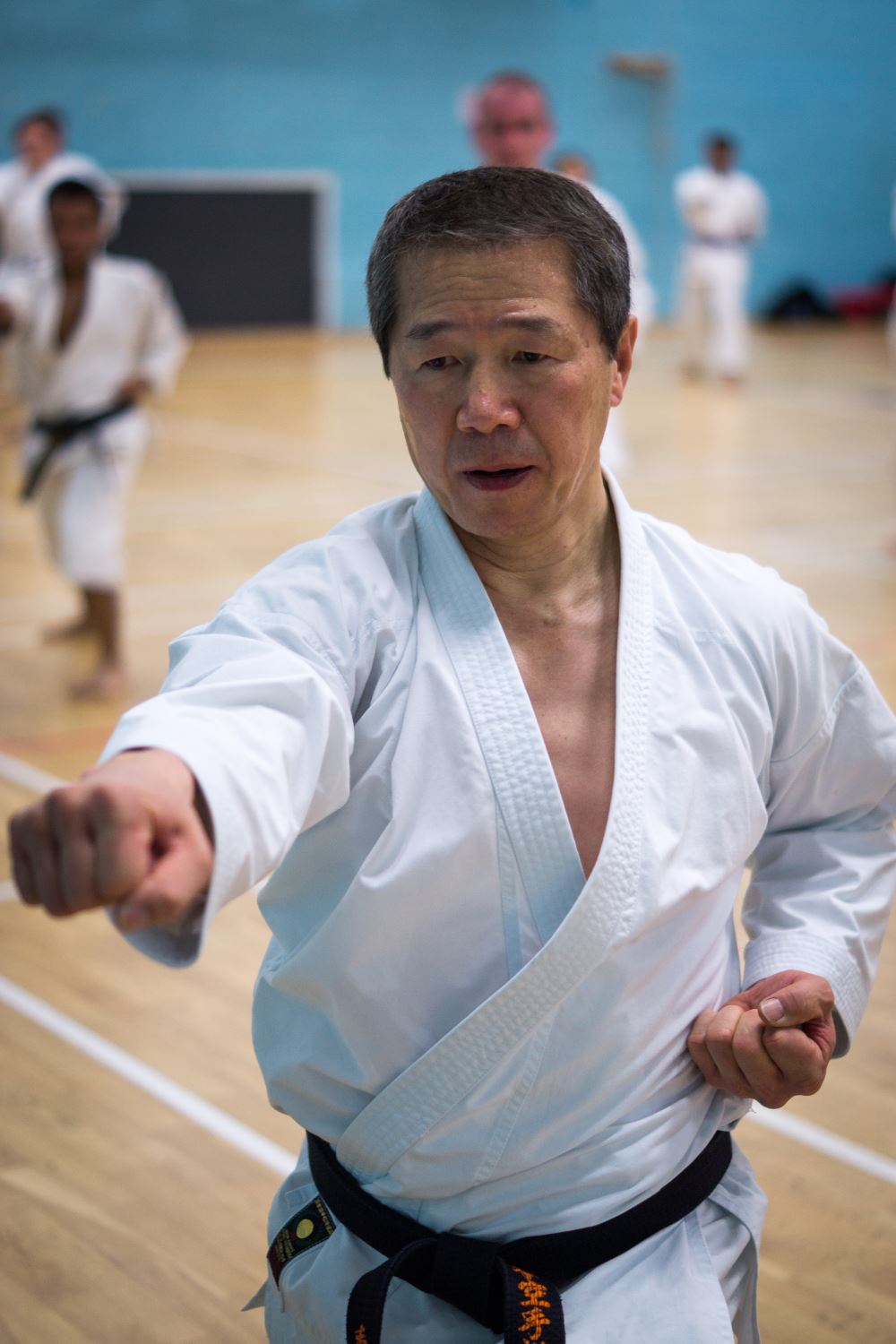 JKS England recently hosted the inimitable Kagawa Shihan-8th Dan JKS on his annual seminar. Kagawa Shihan is not only the World Technical Director of the Japan Karate Shotorenmei but also the Japan Karate Federation's National Coaching Committee Chairman and Chairman of the Technical Commission for the World Karate Federation, an unparalleled CV!


Kagawa Shihan is also a true gentleman who embodies the spirit of Karate-Do. This is always evident in his passion when teaching, setting a shining example which never fails to inspire.


Introduced by Alan Campbell Sensei-6th Dan JKS and Head of JKS England, Kagawa Shihan began two days of training on 4th and 5th March, covering a wealth of karate principles, techniques and training exercises.


Friday night saw an intense two hours where Kagawa Shihan started with a sessin of body strengthening and conditioning exercises which prepared everyone for what was to come. He the explored various training exercises based around Gohon Kumite. It was carefully varied to introduce exchanges of techniques between partners. Relaxed and fluid movement was a key element of this session with hip action being stressed all the while, enabling speed and power in technique.


Kagawa Shihan finished the session with a detailed examination of tai sabaki (body movement) and ashi sabaki (foot movement); evading an attack swiftly by repositioning the body. Moving the body's centre, as superbly demonstrated by Kagawa Shihan helped afford the students a safe and superior position from which to deliver a potentially decisive counter attack.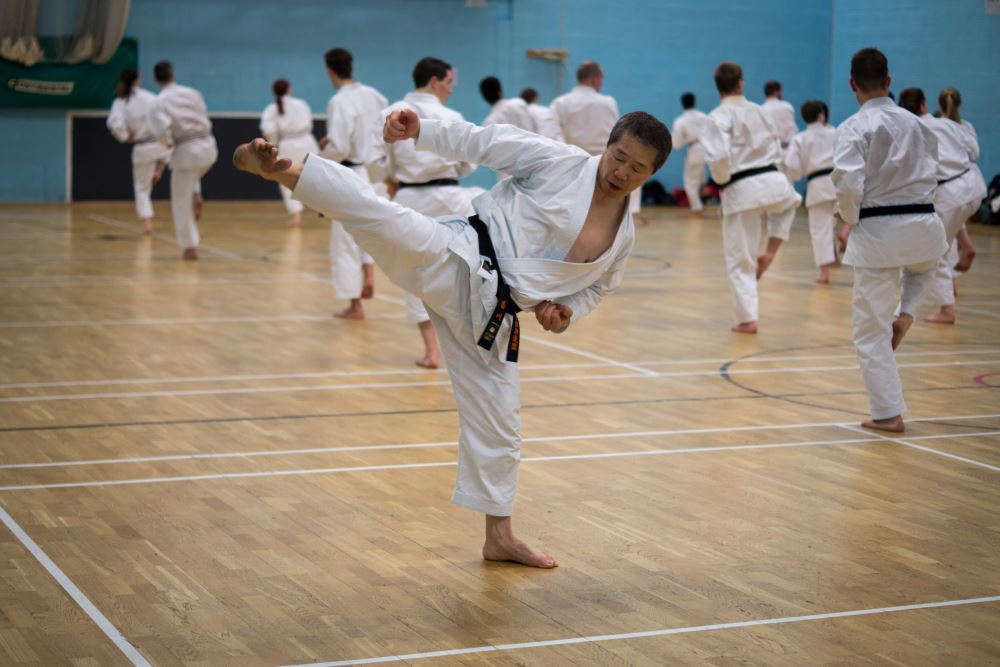 The Saturday saw a good number of students miss out on the chance to train with this exceptional karate-ka as the course was sold out, a strong reminder for the need to book early and avoid disappointment! Kagawa Shihan was on brilliant form again, demonstrating the concentration and control needed to perform at the highest level, expanding on the items covered the evening before.
Beginning with a number of kihon exercises, Kagawa Shihan then went on to deliver a kata masterclass for the day. Students were in for a treat as they were about to be delivered an in depeth study of Kagawa Shihans signature kata Sochin. Everyone was able to witness close-up the complete package of technical knowledge and ability which Kagawa Shihan has become world renowned for. The five Heian kata were covered with emphasis on maximising body contraction and expansion to improve technique, especially important when applied to kicking.

Following this Enpi, Jion and Bassai Dai were all dissected and before the students knew it, time had run away and the session had come to an end. Huge respect must go to Kagawa Shihan whose motivational approach always gets students to deliver that little bit extra and congratulations to all those who summoned the energy to complete their Dan grading after the four hours of demanding training.

JKS England is very fortunate to host Kagawa Shihan each year and the success of this seminar would not be possible without the enthusiasm from all of the students from across Great Britain and Ireland which resulted in such a fantastic weekend.
The two day event finished with a dan grading for Sandan and above. Congratulations to the eleven JKS England members who were successful:

Sandan
Rebecca Brant - Selby Shotokan
Andrew Deane - Leeds Karate Academy
Freddie Grice - TKF
Mehrdad Kanani - Leeds Karate Academy

Yondan
Danny Jordan - TKF