The 2013 JKS English Championships are a HUGE success
Subscribe
Don't miss out on any of our new news - subscribe today and we'll keep you up to date!
Published
Sunday, November 24, 2013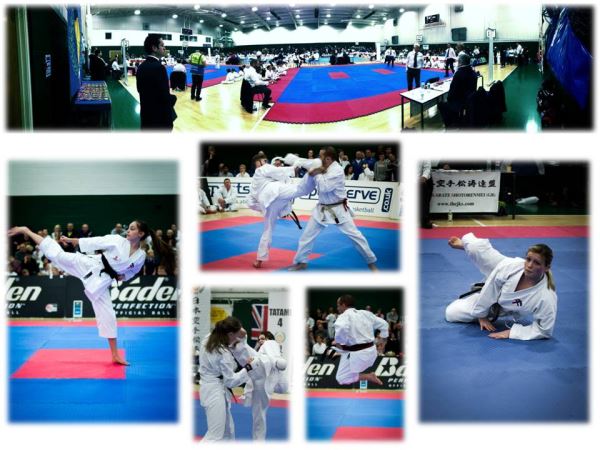 The 2013 JKS English Open Championships were held on Sunday 24th November at the Wildcats Arena in Nottingham. The event proved to be the biggest in our history with over 800 individual entries and over 100 team entries. Four tatami were fully utilised for 11 hours solid.
There were so many superb performances during the course of the day and too many to note. However, a special mention must go to current JKS European Kumite Champion Ashley Scott who was crowned JKS England Ladies Grand Champion after clinching both Kata and Kumite titles. Also a special mention to John Douglas from JKS Scotland who retained the Senior Mens Kumite title.

The event culminated in the Mens Team Kumite final between Leeds Karate Academy and TSKUK. Leeds emerged victorious in the end to clinch the coveted title. Those spectators who stayed to watch the mens team final witnessed a very exiting event and the atmosphere in the arena can only be described as 'electric'!

Our thanks go to all organisers, officials, competitors and spectators who made this such a memorable day.
Click hereto download the full list of winners.