Enlightening & Rewarding Technical Seminar with Steve Ubl Sensei, 7th Dan
Subscribe
Don't miss out on any of our new news - subscribe today and we'll keep you up to date!
Published
Wednesday, October 16, 2013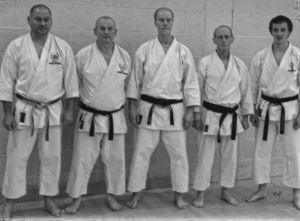 JKS GB & Ireland hosted Sensei Steve Ubl 7th Dan at the Autumn Technical Seminar in Dublin from the 11th - 13th October 2013.

Sensei Ubl taught a fantastic 10 hour course based on the principles of technique, and the economy of movement.

The applications to katas taught on the course were dynamic, insightful and enlightening.

The feedback from the course was fantastic, with so many of the attendees experiencing that rare and rewarding "lightbulb moment".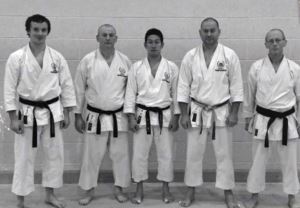 Sensei Ubl is both an amazing karate-ka and and an absolute gentleman, attributes that the JKS appreciate and welcome.

It was a privilege to host him and to learn from his insight and experience that has been gained from a lifetime of karate of the highest calibre.