Another addition to the fast growing JKS Wales organisation
Subscribe
Don't miss out on any of our new news - subscribe today and we'll keep you up to date!
Published
Tuesday, February 10, 2015
On behalf of JKS Wales, JKS England would like to welcome Lloyd Birt 2nd Dan to the organisation.

Lloyd has been training for twelve years. At the age of sixteen he was selected into the KUGB Wales Team and has competed at World and European level. His current accolades include:

• 4 x World Individual Medals
• 3 x European Individual Medals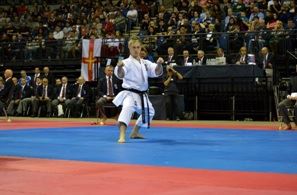 • 33 x KUGB English Medals
• 12 x Welsh Champion
• British Open Champion 2014.

Lloyd has medalled at World Championships within all age categories, cadet, junior and senior, whilst at European Championships medalling in Junior and Senior.

At the WSKA World Championships in 2013 he won a Silver Medal (junior) and a Bronze (Senior) in individual Kata.

He has also been an instructor at Blackwood in the South Wales Valleys. As a new member L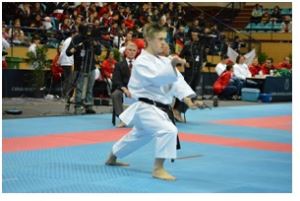 loyd is looking to the future and re-establishing Blackwood karate club as well as the great opportunities as a competitor.

He said "I am looking forward to becoming a member of the JKS, having many opportunities to compete at British, European and World level. I thank the JKS for accepting me into their organisation, and I look forward to the future".