Subscribe
Don't miss out on any of our new news - subscribe today and we'll keep you up to date!
Published
Tuesday, April 8, 2014
The JKS would like to welcome Ruislip Shotokan Karate Club to our organisation.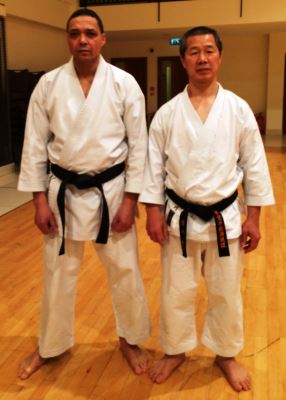 Ruislip is located in the London Borough of Hillingdon and is run by Kwaku Dzidzornu (1st Dan).

Kwaku started his Martial Arts journey at eleven at the famous Budokwai Dojo in London with Sensei Neil Adams. He then went on to practise Boxing and Taekwondo before starting karate originally with the JKA.

Most of Kwaku's adult life has been spent on the road as a musician playing in various bands including Level 42. He is now a teacher in further education which allows more time at home and focussing on karate.

On moving to JKS Kwaku commented "I have been very impressed with the courses that I have attended so far, the level is fantastic and the attention to detail, I feel that my karate would improve ten fold with constant training with the JKS".
To read more about the Club please take a look at their website (www.ruislipskc.com).